Takeaways from the Forbes Under 30 Global Summit in Israel
Last week, I was invited to the Forbes 30 Under 30 Global Summit and it was truly an honor to be invited alongside 500 of the most talented entrepreneurs, professionals, social activists, and game changers from 50+ countries across the globe. The summit took place in Tel Aviv and Jerusalem – a hot bed for tech and growth in a bustling metropolitan city. Here are some of my key takeaways from the summit:
The World is Small (Big)
While there were tons of people from all over the world, we were all able to break bread together and share insights and stories from all of our unique, but similar experiences. There were hundreds of entrepreneurs, social activists, doctors, and other professionals all trying to make a difference and impact in the world in unique, but nuanced ways. It's always eye opening to get outside of the four walls of the US and see how much similarities there are amongst so many different people. I made amazing lifelong friends here and kudos to Forbes for putting together such an incredible summit – from exploring Tel Aviv, meeting VCs and visiting Palestine, to partying in the desert, and ending up at the peaks of Masada – it was truly an enlightening experience.
AI and Blockchain are Here to Stay
For the tech groups at the summit, it was apparent to me that AI and blockchain are key themes for 2018. While blockchain was made exciting by the rise and fall of cryptocurrencies, the underlying technology is going to have more impact than these currencies itself. While I don't believe blockchain is as revolutionary as AI itself, it will certainly be a progressive force to enhance the way we interact and transact with one another. AI, on the other hand, does seem to be more of a formal revolution – an end to certain jobs in certain markets, a controversial discussion around data privacy, and when is too much AI a bad or good thing? These were the discussions that we will all have to face as AI impacts our lives in very meaningful ways. It was quite a coincidence to see Google's Duo be released at the same time while these themes were explored. I also had some lovely conversations with executives at Microsoft on why startups like LEVERTON were adopting Office365 for some of their technology products, but also going with other solutions like Slack instead of Teams, even though it brought on additional costs.
The Middle East is Happening
While I was in Rawabi in Palestine for some social work, I met with Bashar al-Masri – the billionaire who has financed the new city of Rawabi. He wants to build a paradise and a modern city at the heart of Palestine that he hopes will be a beacon of hope for the entire region. We spoke about everything from the westernization of the region to blockchain for political voting. In Tel Aviv, children are taught to code in school since the age of 5. There is no shortage of tech talent from DevOps engineers to product managers – the people here are groomed from day one to grow up to be tech superstars. There is a sense of urgency and hard work that is making Tel Aviv a fast growing tech hub.
Focus and Vision
Almost all the entrepreneurs I met with shared two qualities that I deeply admire – vision and focus. Most had a vision of what they wanted to achieve within a dedicated timespan, but more importantly, they were also singularly focused. I've never been a singular focus person – always dabbling in a myriad of jobs, experiments, and investments, but their laser focus it seems has allowed many of these entrepreneurs to achieve so much in little time. Whether it was about saving children from human trafficking, developing the ultimate cure for HIV, building automated robots, building fashion businesses, or simply finding a deeper meaning to life – these folks know what they were going after from a career and goals perspective and have constantly strived to achieve them.
Despite This…
I found many of the "millennials" (I hate that word btw) to be lost socially. Perhaps growing up in an age of instant gratification, the internet, snapchat, facebook, and other social mediums have caused some sort of personal anxieties amongst them. Many of them could laugh and dance and drink the night away, but when it came down to real talk – I found many of them to be excited about professional life but unhappy with their social life. I hope that as we all grow and mature (including myself as I'm part of this generation), we find the peace and tranquility not only in our professional lives, but in our social spheres as well. 
Finally, I leave you with a picture (captured on my Pixel 2) atop the peaks of Masada (מצדה) when I hiked up at 4:30 AM (yes, as you all already know I rarely get any sleep). It gave me a renewed sense of excitement for the days to come and hope for people all over the world to accomplish more. Time waits for no one!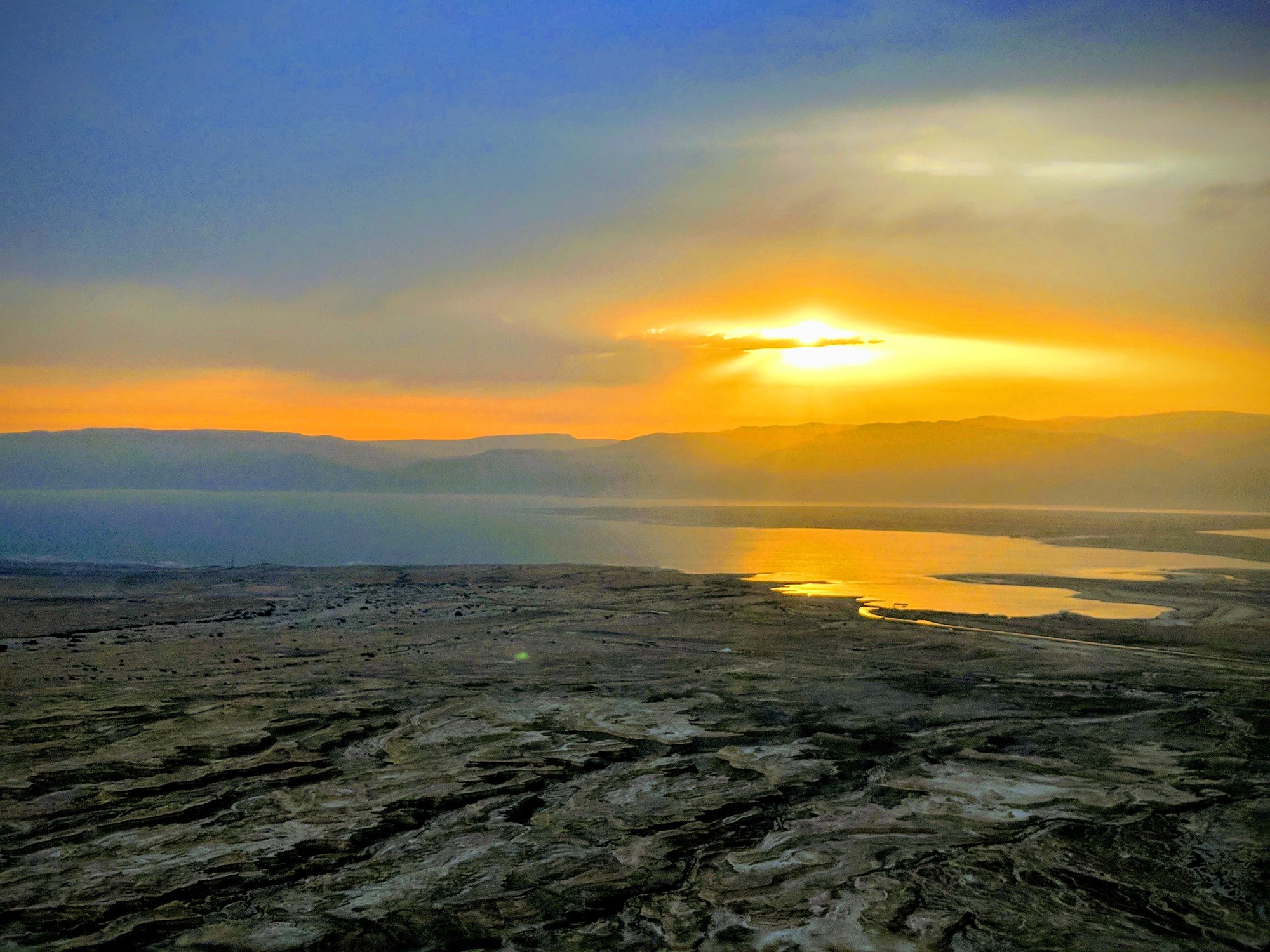 Read Abhinav's original post on his LinkedIn blog.